ABOUT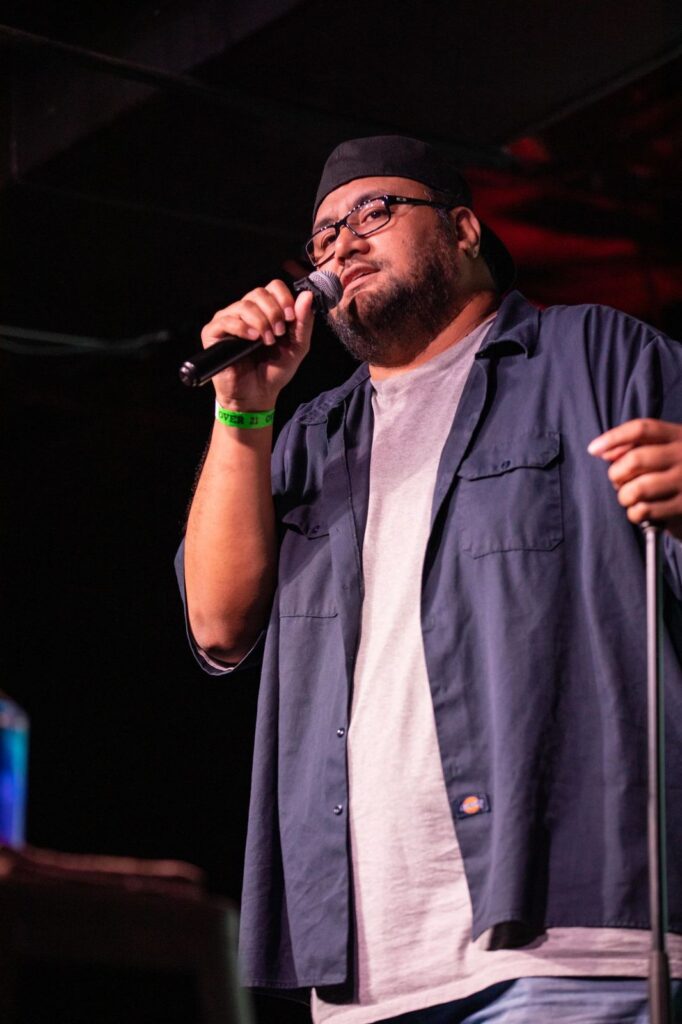 James Mane is a larger than life Samoan stand-up comedian, actor, and podcaster. He is the first Samoan to do stand-up comedy on American television in FNX's First Nations Comedy Experience which can be seen on Amazon Prime.
Mane has performed stand up comedy all over the country. Most recently, selling out the Blue Note Hawaii in Waikiki on a Wednesday night. As well as the 'Dirty at 12:30' in Las Vegas, The World Famous Comedy Store, the Maui Comedy Festival, and the L.A. Comedy Club.
Co-starring in the Adult Swim hit series, 'Decker', where Mane played Lanoi Arnold the unofficial king of Hawaii, he also co-starred in the movie 'Deck of Cards' which was loosely based off of 'Decker'.
Mane cohosts many podcasts. Recently in the Daily Pidgin with legendary Hawaii comedian, Andy Bumatai. He has also been part podcasts such as Guys With Issues, 808 Hot Takes, Hawaii Comedy with James Mane, and Alice in Conspiracy Land with Dani from 808 Viral.
Mane has also worked in numerous shows with comedians Dave Chappelle, Bert Kreischer, Doug Stanhope, Wanda Sykes, Ronny Chieng, Graham Elwood, Louie Anderson, Amy Schumer, Brian Posehn, The Impractical Jokers, Ahmed Ahmed, Cedric The Entertainer, Patton Oswalt, David Spade, Wendy Liebman, and many more.